Alumni Match
11-07-1999
Location:
No names, Brad Huff, Michael Pierce, David Huff, Tres Howland, Lee Esclavon, Matthew Brown, Andras Bende, Chris Evans, Paul Oliveira, Ian Renne, Sean Sullivan, Andrew Pelland, David Merchant, Greg Blinston, Patrick Psarras, Michael Freeman, Michael Honeycutt, Vince Atkinson, Ken Kershner, Dan Sheets, Neil Yanik, Scott Martin, Andy Van Evera, Matthew Foxworth, James Baxter, Jim Doherty, Jim Gaine, Heath Cobb, Adam Sheriff, Russ Moore, Robert Redmond, Dan Botdorf, Wayne Smith, Chad Elledge, Chase Knight, Joseph Harrison, Tyson Campbell, Jeff Toke, Blake Allen, Frank Archibald, Dixon Printz, Scott Higgins, Mitchell Davis, Eric Tate, Bretton Swope, Bryan Saffer, Lee Parrish, Luke Jackson, Bill Burton, Sean Murphy, Eric Wood, Mike Cartner
Media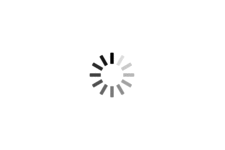 Alumni Homecoming Invite
---
What payment methods is best?
The Foundation prefers donors to use a bill pay option. PayPal charges a 2.2% charitable rate per transaction.
I'm already contributing monthly, can I increase my contribution amount?
Yes it is easy to edit the amount in your bill pay tools or PayPal.
Can I make a single annual contribution?
Yes, please click on this link for information on how to make a one time gift.
Can I cancel my monthly contribution?
Yes, you can cancel your monthly contribution. Before you do, please contact us so we can understand why. To contact us please
click on this link.