Houston Sweet Sixteen Team Picture
1998
Location:
Will Phillips, Paul Oliveira, Jim Gaine, James Baxter, Andras Bende, Heath Cobb, Matt Brown, Mike Cartner, Stephen Long, Chad Elledge, Eric Tate, Jay Hardin, Beau Choate, Curtis Sullivan, Scott Phillips, Jeremy McCorkle, Dan Sheets, Phil Fuller, Andrew Pelland, Scott Pacult, Jack Andruski, Ryan Hunter, Mike Spacil, Michael Piquette, Ben Askins, Sean Simon, Pat Carroll, Chris Luca
Media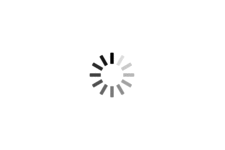 Spring Statesboro Road Rules
---
What payment methods is best?
The Foundation prefers donors to use a bill pay option. PayPal charges a 2.2% charitable rate per transaction.
I'm already contributing monthly, can I increase my contribution amount?
Yes it is easy to edit the amount in your bill pay tools or PayPal.
Can I make a single annual contribution?
Yes, please click on this link for information on how to make a one time gift.
Can I cancel my monthly contribution?
Yes, you can cancel your monthly contribution. Before you do, please contact us so we can understand why. To contact us please
click on this link.