What an incredible weekend we had with the Clemson Rugby Family! This was by far the most people we have had come by homecoming events throughout the weekend. We missed many who couldn't make it however, those in attendance were sure to represent them well in Clemson. From Friday's college matches to Saturday's Tailgate and closing out with our Alumni Match and BBQ on Sunday, the weekend was by all accounts, a great success. Enclosed is a wrap-up of the weekend and a request for a gift to support the Clemson Rugby Foundation and the students, coaches and staff of Clemson Rugby.
Clemson Rugby had three matches Friday night!

The night began with the Clemson JV taking on nearby Lander University. The young Tigers put on a great display of rugby for the fans walking by from Tigerama as well as many alumni and families. After the JV's 58-10 victory over Lander, a mixed Clemson Varsity side took on a South Carolina Upstate XV assembled after Kennesaw State University backed out of their commitment to play less than 24 hours prior to kickoff. As disappointing as it was to have a cancellation, a great group of players came together. We thank the Greenville Griffins Rugby Football Club for supplying the bulk of the team as well as many alumni who strapped on the boots to fill out the side.



A very competitive match ensued to the delight of the crowd and players as fireworks filled the sky. Upcoming matches against the University of Maryland in the ACRL Championship on November 8th in Charlotte and the Naval Academy on November 15th in Clemson, made this an important tune-up for the team as they prepare to earn another ACRL title and going deep into the ACRC Bowl Series.



The Clemson Women took on the Yellow Jackets of Georgia Tech to close out the evening Friday and had a great 26-5 victory!


Check twitter for the latest changes to scheduled matches for both the men's and women's teams!

Clemson Women Twitter

Clemson Men Twitter



The CRF had a great weekend of events!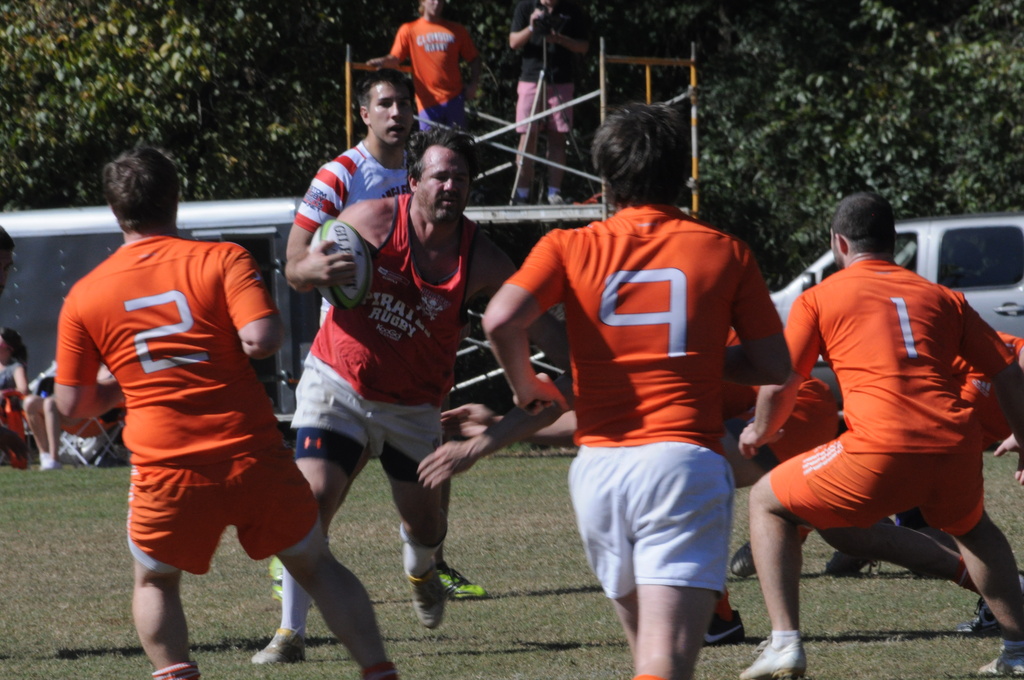 The students and CRF members have raised $24,256 so far this year with over half of that coming in during homecoming weekend. Our largest gift was $2,500 which will also be matched dollar for dollar by the donor's employer. We have 48 contributors to the CRF this year with an average gift amount of more than $550.
The late 90's graduates are leading the way with gift totals while the mid 2000's and current student families are neck and neck for second place.


The Clemson Rugby Foundation Photo Archive has documented all the events of the weekend and continues to load more photos into the archive.
Check it out here


CRF 2014 Support Initiatives and Fund Raising Goals





$100,000 Coaching Fund

$500,000 Rugby Field Project

$50,000 Team Operations Support




For more information on any of these initiatives, please contact a CRF Board Member.


Upcoming Clemson Rugby Events

Nov 1 USA Eagles vs. New Zealand All Blacks
at Soldier Field, Chicago 3PM EDT


Nov 8 ACRL Championship, Clemson vs Maryland
at the RAC, Charlotte, NC 3PM EDT


Nov 15 USNA (Navy)
at Clemson Time TBD


Nov 21-22 ACRC Bowl Series Game
at the RAC, Charlotte, NC


Spring 2015 Clemson Rugby Founder's Banquet
Dates To Be Announced Soon


Fall 2015 Clemson Rugby England Reunion Tour and Rugby World Cup





Thank you for your support and considering a gift to the Clemson Rugby Foundation. We look forward to seeing and speaking with you soon!



Jim Gaine

President

Clemson Rugby Foundation, Inc.

Cell: 843-670-0388

Email: jim.gaine@gmail.com

www.clemsonrugbyfoundation.org

*The Clemson Rugby Foundation, Inc. is a recognized 501(c)(3) non-profit organization and eligible for corporate matching gifts.

For any information requests regarding the Foundation please contact us to learn more.